NEED A PRODUCT EXPERT?
INTRODUCING THE BMW GENIUS PROGRAM.
At BMW Cleveland, you'll find product experts who will assist you in learning all of the unique technology in a BMW. The BMW Genius is specially trained to demonstrate and explain all aspects of your BMW - before, during, and after your purchase. Meet our BMW Geniuses to experience a new way of learning about BMW vehicles, features, and innovations for as long and as often as you wish, without pressure to purchase.
---
HOW DOES THE BMW GENIUS PROGRAM WORK?

During your sales experience, you will be introduced to one of our BMW Geniuses who can assist you with any questions you may have about the vehicles and their features or technology. At the point of delivery, your Client Advisor will also explain the Genius service to you and offer to schedule a complimentary one-on-one Encore appointment. An Encore, also known as second delivery, is a special session at the time of your convenience to go over any features you may have questions about, such as syncing your phone, garage door pairing, navigation, voice commands, etc. After your initial delivery, you may contact one of our BMW Geniuses directly and they would be happy to set up an appointment to assist you in learning about your Ultimate Driving Machine. 
---
OUR BMW CLEVELAND GENIUS TEAM.
Our BMW-trained Genius team is happy to guide you through the latest of BMW products and technologies. Our BMW Geniuses are available to help answer your questions wherever you are - at BMW Cleveland or via your smartphone or tablet.


---
Ask a Genius or Request an Encore Appointment

WANT TO LEARN MORE? 
The BMW Genius App is a great way to learn about your BMW on your tablet or smart phone. This app provides you with how-to videos about key features and functionalities, model specific product information, and answers to frequently asked questions. The better you know your BMW, the more you can enjoy the benefits of BMW's class leading innovations.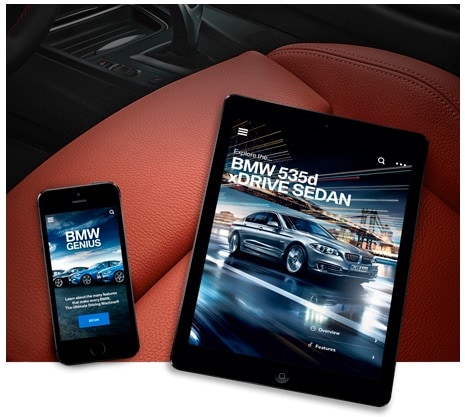 BMW GENIUS HOTLINE.
Looking for more answers while you are on the road or not near BMW Cleveland? Contact our BMW Genius Hotline, where our dedicated team is available to answer your BMW product-related questions. Please call 1-844-4GENIUS (1-844-443-6487), or contact us at
bmwgenius@bmwusa.com
. We are always happy to help.