---
When you visit Society Lounge, you'll be transported back in time to when the style was art deco, shoes were shined, and cocktails were enjoyed the classy way. Society Lounge prides itself on creating amazing, handcrafted cocktails in an atmosphere that will make you feel like an exclusive VIP. They use only the freshest and most flavorful ingredients. Come with your expectations high and they will be met tenfold at Society in Cleveland.
---
A High-End Menu You Won't Forget


Society Lounge's name comes from the term Cafe Society, which was used to describe any "bright young things" that liked all things intriguing. When you visit this lounge, you'll definitely feel like a member of the Cafe Society with all the fantastically intriguing items they offer. Society specializes in the art of cocktails and really takes their time to pay attention to all the little things that taste exquisite. All of their juices are freshly squeezed to order, and their food is made fresh when you want it. Their menu often changes based on whatever creations the bar team has made. Make sure you return to Society Lounge to experience everything their amazing bar team continues to come up with.
You can find unique twists on items on the Society Lounge menu. Try their twist on a mule, which features vodka, lime, chili lime shrub, and ginger syrup, or maybe the Cucumber Gimlet that has gin, muddled cucumber, lime, and simple sugar. Their menu also has a shortlist of the beers on tap and wines available. Taste one of their small plates to complete your evening like their pesto dip or the Thai noodle salad. Your night won't be complete without a stop by the Society Lounge.
---
Treat Yourself to a Special Night Out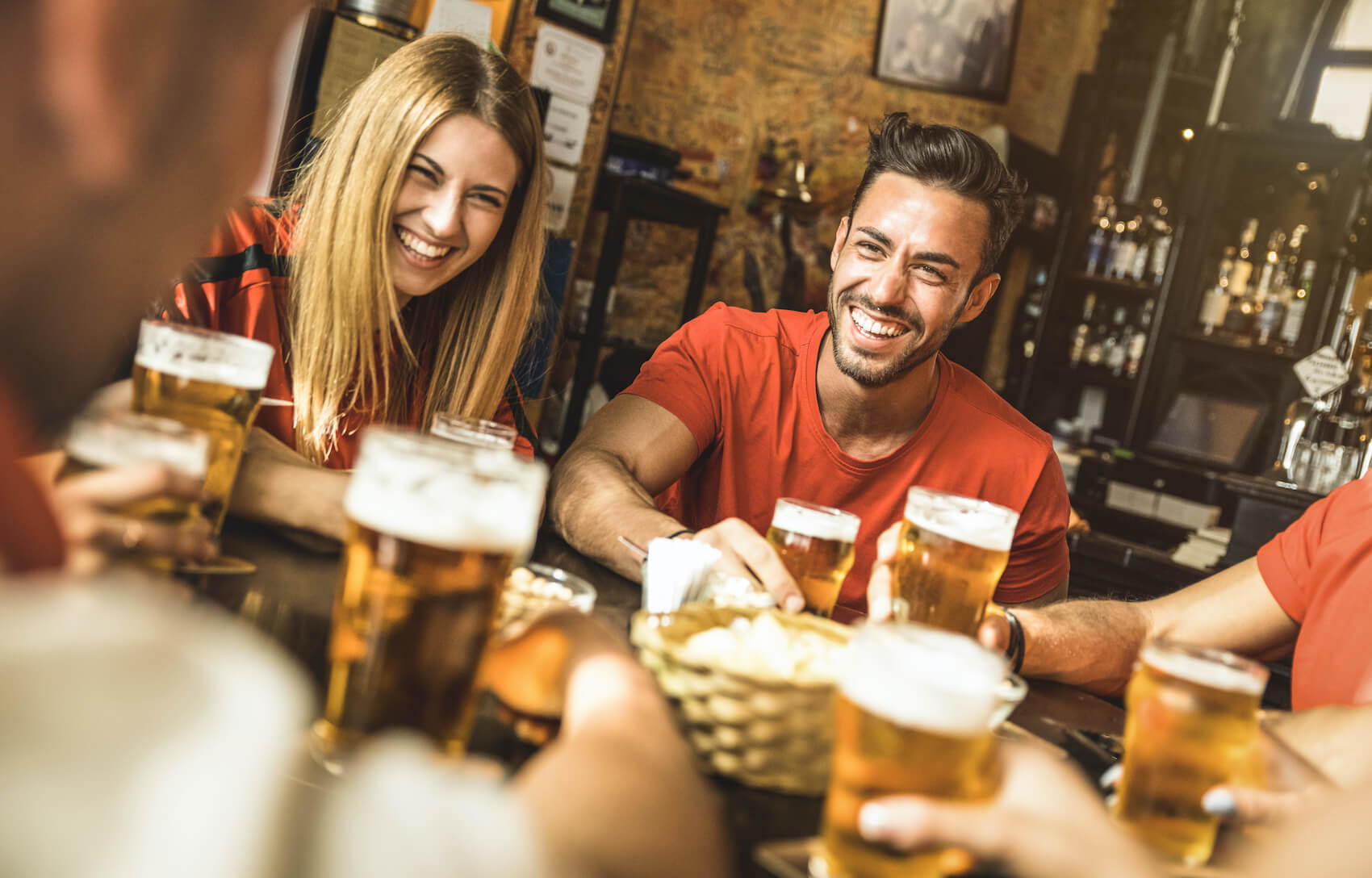 Society Lounge is a speakeasy like no other. When you descend the stairs into this snazzy and unique bar, you'll be transported into your best night yet in Cleveland. Society often features live music and performance to go with their fantastic drinks and tapas. Whether you're here with a couple of friends or a whole party, this lounge will accommodate you flawlessly.
If you have bigger plans than an average evening at Society Lounge can offer, then make plans ahead of time to bring your whole party. Reserve your private event in "the Office", a room decorated with some amazing nostalgic decor. You can also choose an area in their main room or even rent out the whole venue for large parties. Whatever your needs or requests are, you can give them a call to plan out all your little details.
Along with a whole room or area to yourselves, you'll also have access to their private party menu. You can choose from a list of decadent large party entrees including white bean empanadas or smoked trout crostini. Order whole platters of hummus, charcuterie, and fruit. Society Lounge even has large punch bowl options to make sure you and your guests get plenty of their fantastic cocktails for everyone.
---
Plan a Night Out at Society Lounge
Get together with your friends for a great night out at Society Lounge! Be sure to follow them on Instagram as well.
---